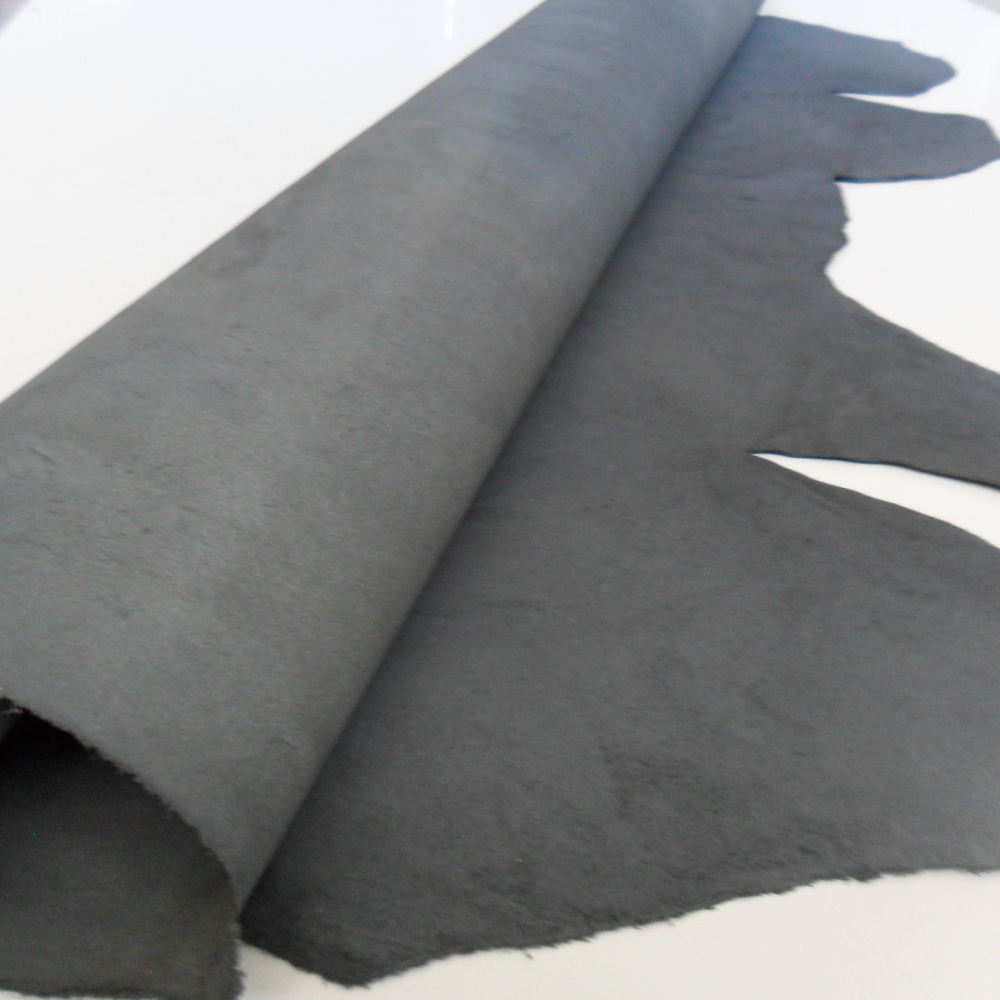 RE TANNED VEGETABLE DOUBLE BUTT SPLITS BLACK COLOR
PROCESSING: Vegetable retanned butts in crust
SURFACE: slightly rough leather

FINISHING: Barrel dyeing according to our recipe

APPEARANCE: On sight

THICKNESS: mm 1,4+

CONSIDERATIONS: Vegetable tanning is hypoallergenic, Metal Free and has its own unmistakable scent.

Working it emits a particular sound that in the tanning jargon it is said that the tanned leather in Tuscany "sings".

RECOMMENDATIONS FOR USE: The leather is presented in natural Crust or barrel dyed and can be worked as it is, dyed, ironed, buffed, or aged in the sun after prolonged exposure. considers suitable for the production of lining for belts and shoulder straps.

DIMENSIONS: 1.95 m2 (140 cm x 125 cm approximately)