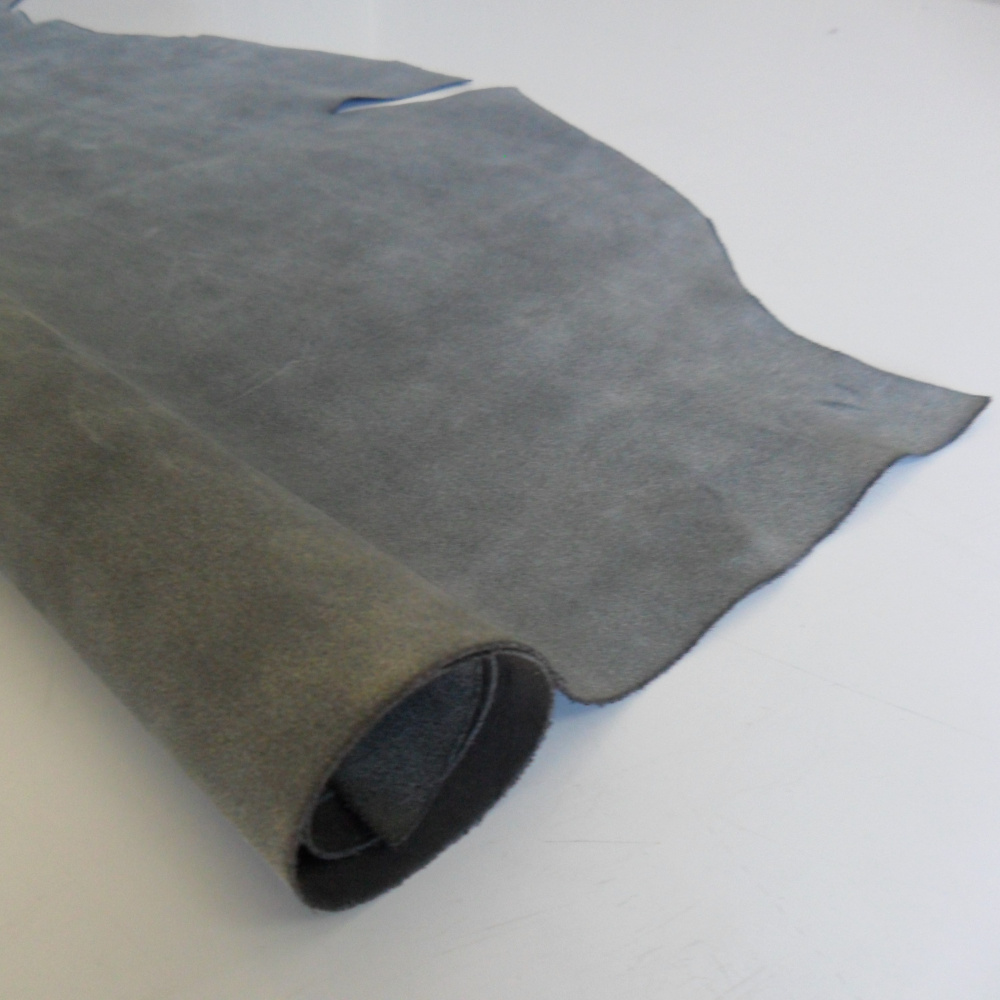 VEGETABLE TANNED COW SIDE SPLIT
PROCESSING: Vegetable-tanned side split in pit (Vacchetta), greased with tallow.
SURFACE: slightly rough leather

FINISHING:

APPEARANCE: On sight

THICKNESS: 1.1 / 1.4 mm

CONSIDERATIONS: Vegetable tanning is hypoallergenic, Metal Free and has its own unmistakable scent as well as shades of color.

RECOMMENDATIONS FOR USE: The leather comes in natural Crust or barrel-dyed black / brown and can be worked as it is, ironed, or buffed. Its "greasy" oil hand gives it a unique softness, suitable for tooling, reinforcements, linings in general.

DIMENSIONS: 1.85 sqm (200 cm x 110 cm approximately)