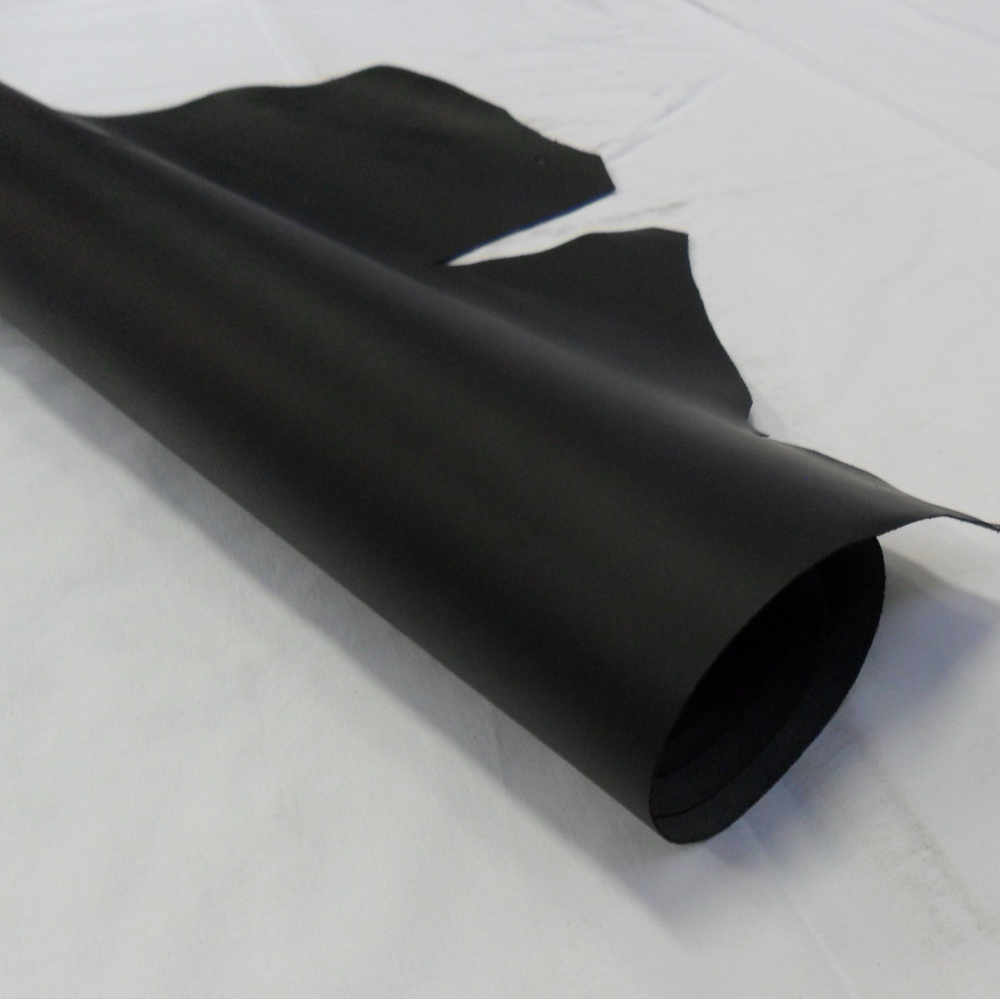 VEGETABLE TANNED SPLIT SINGLE BUTT RESIN FINISH BLACK COLOR
PROCESSING: Vegetable tanned leather
SURFACE: smooth full grain leather

FINISH: with aniline with water fixing.

APPEARANCE: Semi-gloss

THICKNESS: mm 1.2+

CONSIDERATIONS: The vegetable tanning is hypoallergenic, Metal Free, one of its peculiarities are the shades of color.

RECOMMENDATIONS FOR USE: This leather finished on the "grain" side is suitable for processes such as lining for belts, under the flaps of bags or even as reinforcement.

DIMENSIONS: 0.95 / sqm (145 X 70 CM approximately)